To insert your iCal in Rentals United please follow the instructions below:
1. Go to My Properties
2. Click on "Edit" next to the property on which you would like to insert your iCal
3. Go to "Step 5 - Price & Availability"
4. Click on New iCal Import: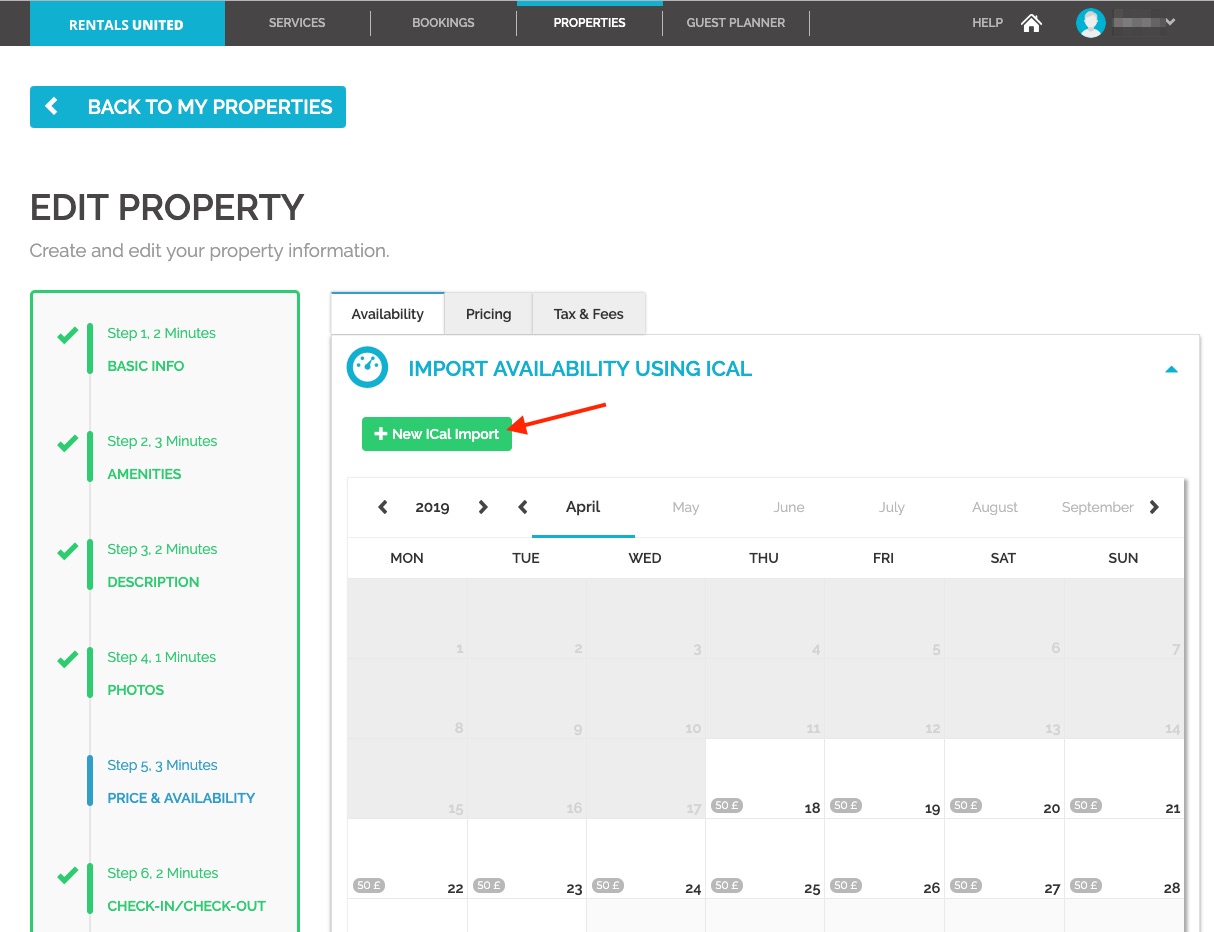 5. Insert the iCal link
6. Set up the Activity Level (we recommend "Every Hour")
7. Set up the first import in the "Next Import" field. If you would like to start importing your availability instantly, please do not touch that field (it will be set up automatically)
Please note that you can only add one iCal link per property.