Attract more customers by offering a variety of rate plans
As demand increases on our site, adding these rate plans to your property can help you appeal to the widest selection of potential customers.
Sign to your Booking.com account www.admin.booking.com -> select a property -> Property tab -> Policies.
Here you can see your standard cancellation policy. You can from here edit your standard cancellation policy and apply this cancellation policy to multiple properties by clicking "Apply to other properties"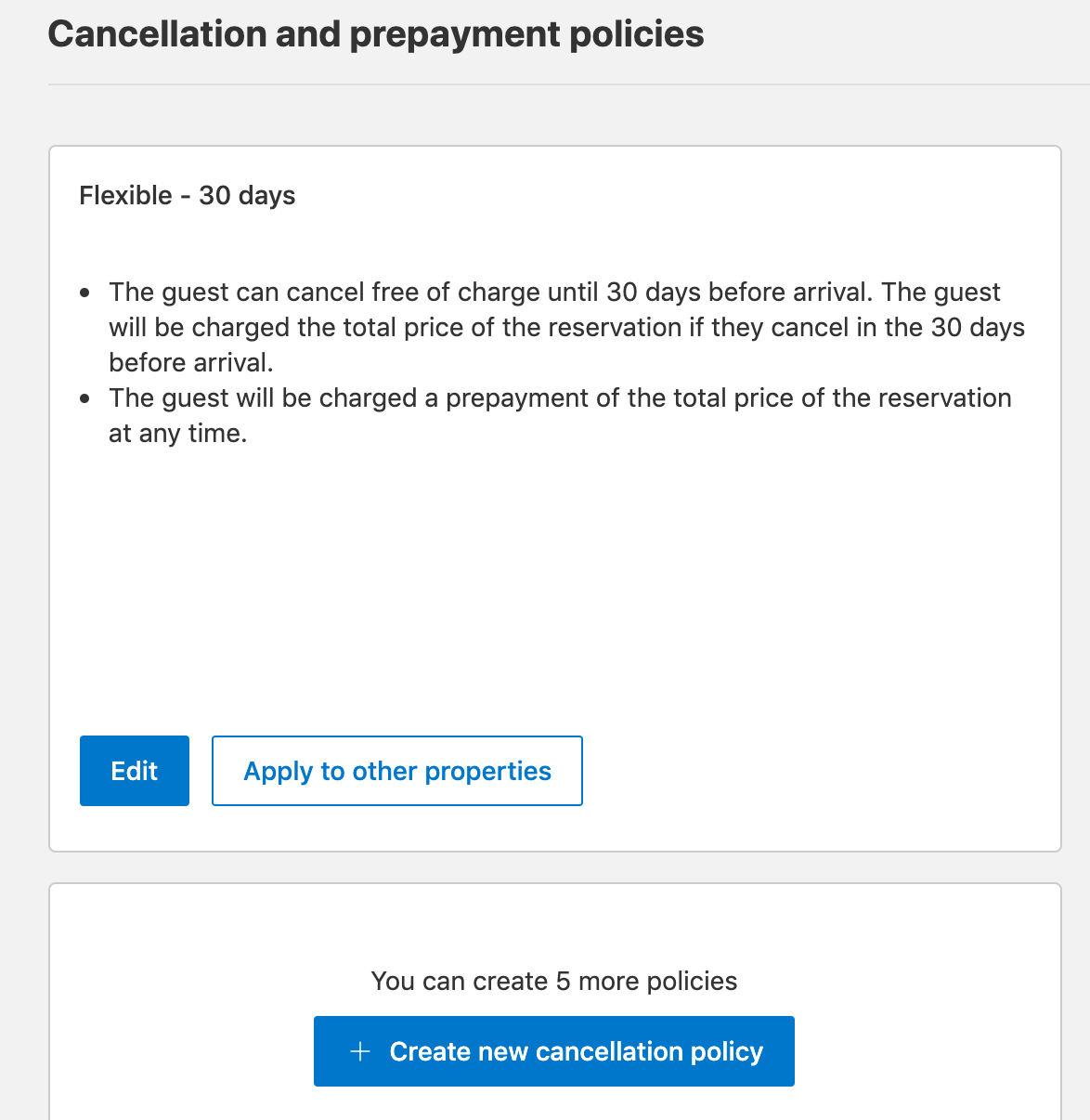 In order to create a different cancellation policy with a discount or increase in price go to Rates and Availability tab -> rate plans -> Add new rate plan
Select flexible rate if you want to add a more flexible cancellation policy where the guest will pay a higher price or select Non refundable rate to provide a discount for the guests choosing a non refundable rate.
Review the settings of the rate -> click Review and then "Activate rate plan"
Non refundable and flexible cancellation policy can also be added in bulk. Sign to your Booking.com account www.admin.booking.com -> Bulk Editing tab -> Choose this topic next to the rate you want to setup and follow the prompts.