Please, follow these instructions to replace your default rate plans with LOS rate plans in Expedia Partner Central:
1) Go to Expedia Partner Central > Rooms & Rates > Room types & Rate Plans
2) Click on Add a rate plan > Copy existing
​
3) Select the room type and rate plan to be copied
4) Confirm the room type again and rate type:
​
5) Choose to add Length of Stay (LOS) pricing:
​
6) Scroll down and "create rate plan".
7) Deactivate the non-LOS rate plan:
​
8) Reimport External (Expedia) ID in RU > Services > Expedia > Property settings:​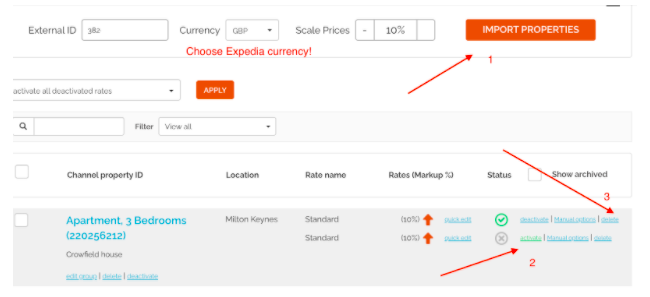 ​​
9) Activate new rate​​ and delete/archive old rate.
Finally, check that rates & availability are correct in Expedia Partner Central.


​